Genuine Dance
Miller
Design / Packaging / Integrated
Miller Genuine Dance is a new design inspired from African and Hispanic dance moves and rhythm through motion tracking technology. We show dynamic waves and abstract elements of traditional dances (Odi, Rumba, and more) to express the feeling of love, freedom and happiness. A balance of vibrant colors and striking patterns, accompanied with complementary music (scannable code on every can/bottle),the design is a modern take on both the cultures. Together with Instagram AR filters and merchandise, we encourage our audience to reconnect with their culture with every step and tap of the feet.
Seine Kongruangkit (AD)
Riya Dosani (CW)
Yamen Ibrahim (AD)
Awards:
Adstars
Golden Award of Montruex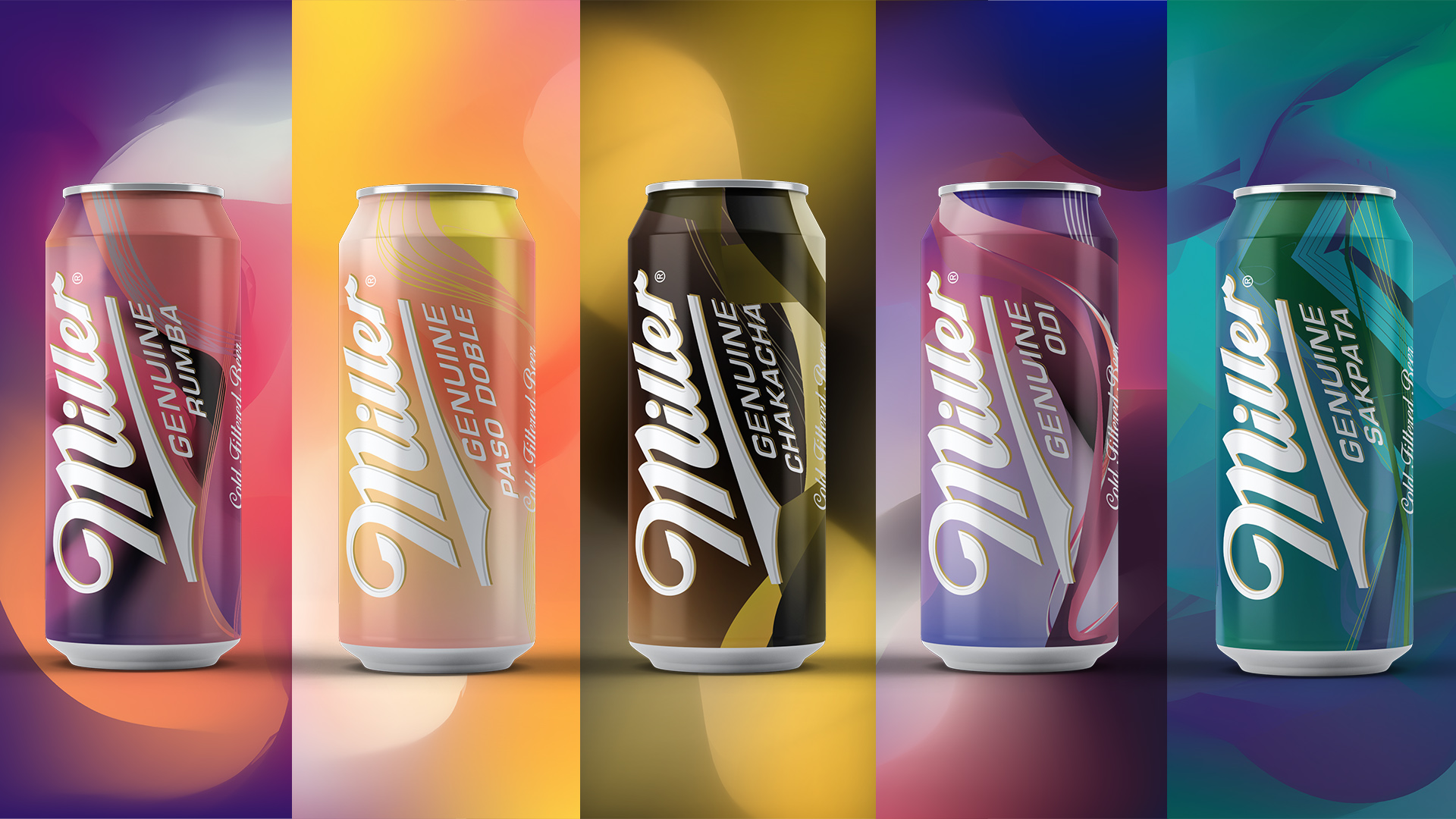 Using modern tracking technology, we studied, track the rhythm and body movement of traditional dancers from Hispanic and African culture. Inspired by their vibrant culture of colors and patterns, we designed Miller Genuine Dance.
A modern take on cultural dance forms, while still remaining grounded to their roots.